About us
Viva La Vulva was written by our team of experts who work with women every day to help them manage and treat their chronic vulvar pain. In addition to the eBook that is filled with valuable information, our medical team also provides diagnostic and treatment services at Vulvar Pain Clinic in London.
Viva La Vulva helps women whose quality of life has been significantly affected by vulvodynia. Very few physicians have the expertise to diagnose and treat conditions that cause vulvar pain, leaving women with limited resources. The goal of the book is to fill the gap in women's healthcare, both on a physical and emotional level. Our team of medical experts understand vulvodynia and have contributed their insights, knowledge, and experience to developing a resource that is based on science and presented in a clear and easy to understand way.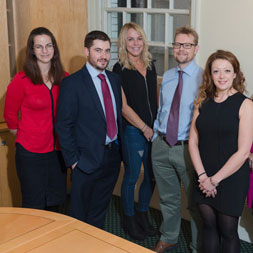 Our Medical Team
Meet the team behind Viva La Vulva, an informative guide written for women who live with chronic vulvar pain that diminishes quality of life. Our team has taken their extensive experience with diagnosing and treating vulvodynia and produced a guide that helps women understand vulvodynia conditions, symptoms, causes, and treatments.
Clinical Management and Support Team
At Vulvar Pain Clinic, our expert vulvar pain specialists who authored Viva La Vulva are joined by a clinical management and support team to ensure that every woman receives the personalized and compassionate care that she deserves.
Where Do I Find a Vulvodynia Specialist Near Me?
The team at Vulvar Pain Clinic in London specializes in vulvar pain, and you can find the ideal vulvodynia specialist for your condition. Viva La Vulva provides you with valuable information to understand your chronic vulvar pain and how you can improve your quality of life with treatment at Vulvar Pain Clinic in London. If you have any questions about the information in the book or would like to schedule a consultation, contact us today.